Better Opportunity Mentoring Program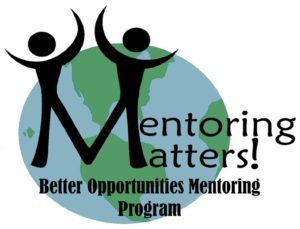 This program is a not for profit community service. Our funding sources include Local State and Federal grants as well as fund raising throughout the year with program participants.
The Faith Evangelistic Center who sponsors also many youth programs in its parish saw a need for a community mentoring program and with assistance from local resources started Better Opportunities Mentoring Program.
We encourage you to get involved today! One youth at a time we all can make a difference!